Haute joaillerie craftsmanship
All gem-set TOWE objects are handicrafted in one of the worlds finest so called 'haute joaillerie' workshops in Geneva, Switzerland. Towe Norlen's jewellery design, breaking the rules of traditional high-end jewellery design, is exceedingly difficult to manufacture at the required level of perfection. It thus requires the top-most manufacturing expertise existing in the world today. This extreme level of craftsmanship is presently only available in a few unique workshops in Geneva and Paris.
The manufacturing of a TOWE jewel often takes many hundreds of working hours and involves a number of highly specialised master craftsmen with different professional skills. Examples are 'Le dessinateur', or the draughtsman making a detailed drawing of the jewel; 'La maquettiste', or the model maker shaping a wax prototype of the jewel based on the technical drawing; 'Le fondeur', or the caster casting the jewel in gold from the wax prototype; 'Le joaillier', or the goldsmith/jeweller manufacturing the jewel from its different cast components; 'Le diamantaire' or 'Le lapidaire', the diamond- or coloured stone cutter; 'Le sertisseur', the stone setter; 'Le graveur' or 'Le ciseleur', the engraver or ciseler decorating the gold surface with engraving or ciselation techniques, and 'La polisseuse', or the polisher polishing the jewel until a flawless and durable gold surface finish is obtained.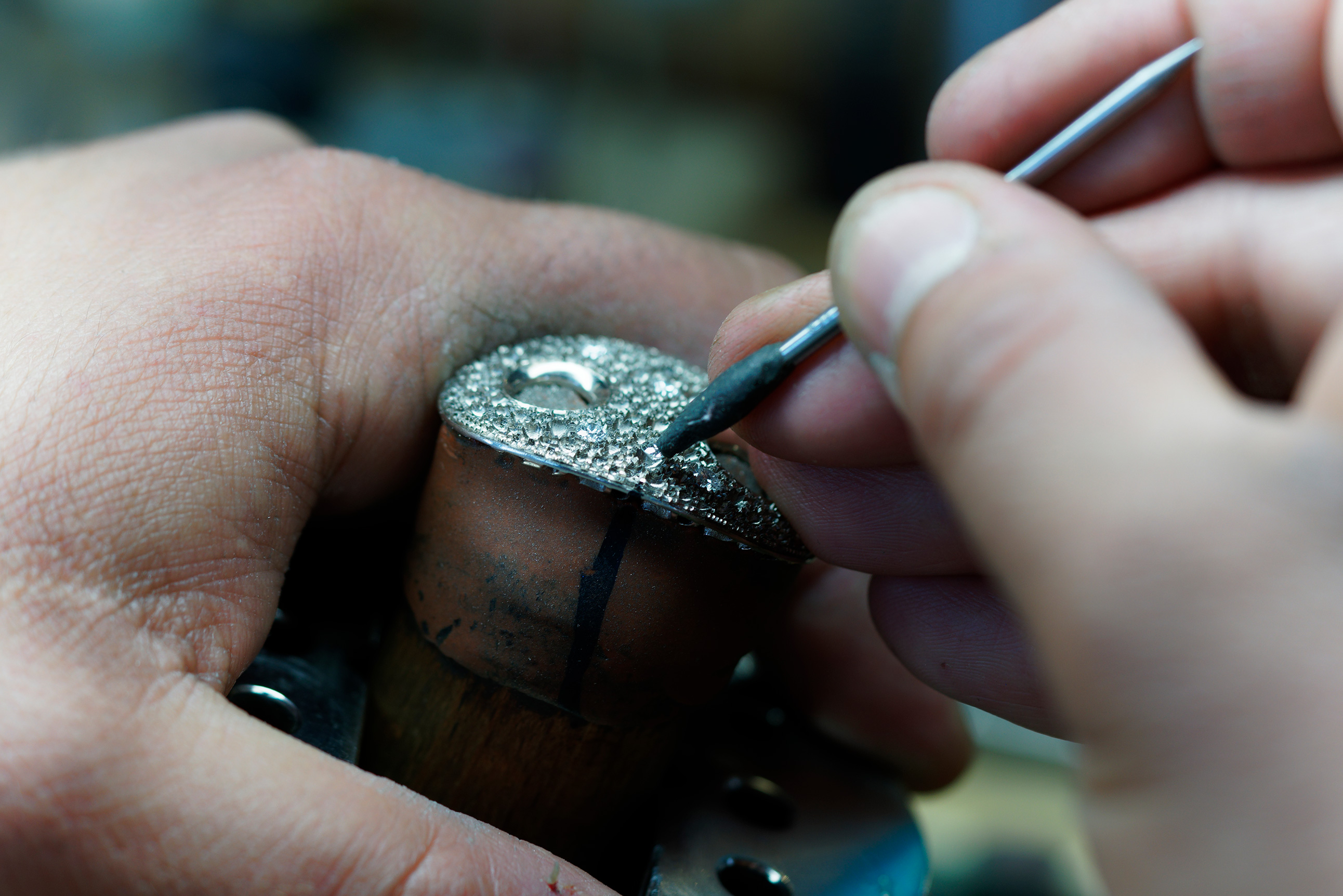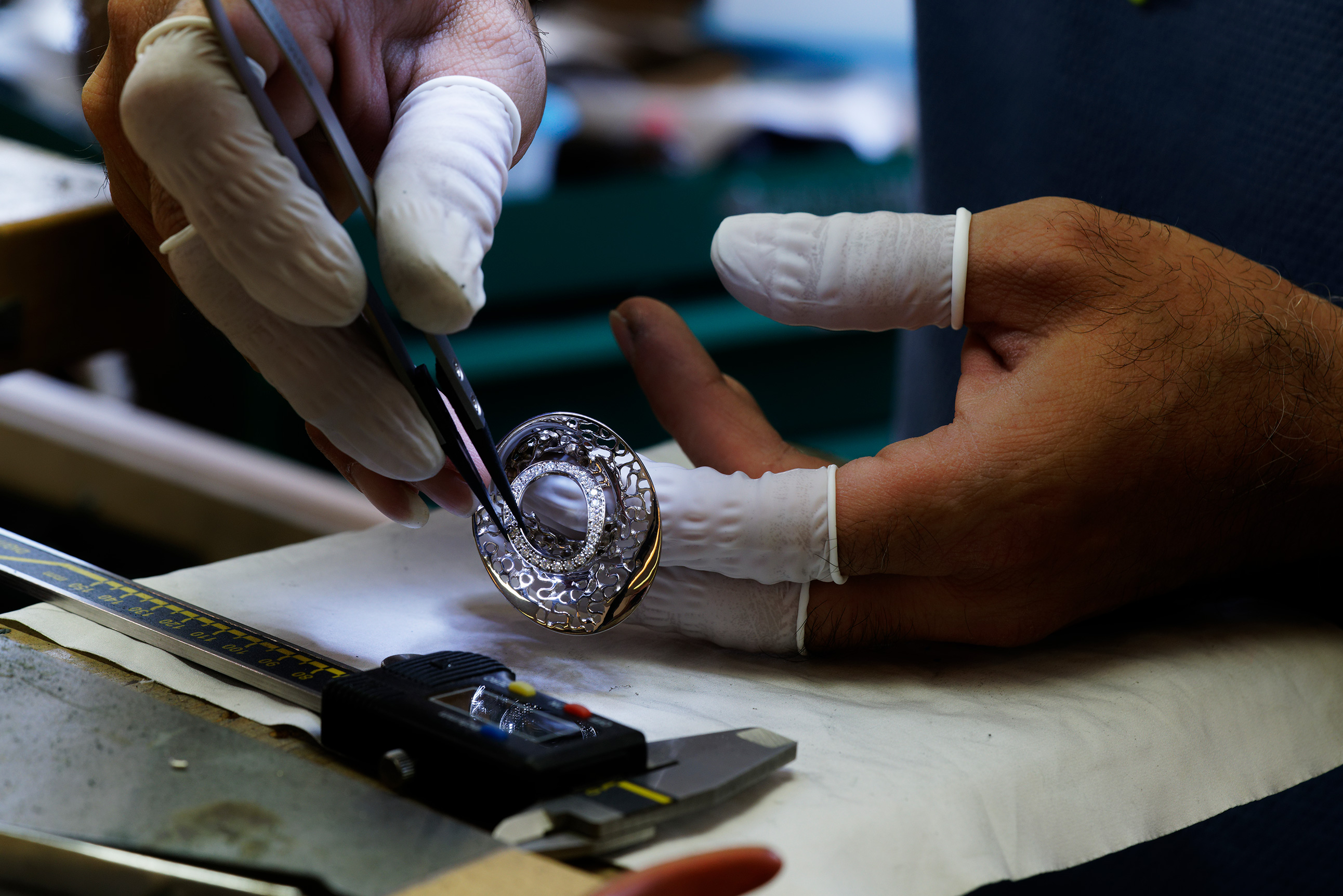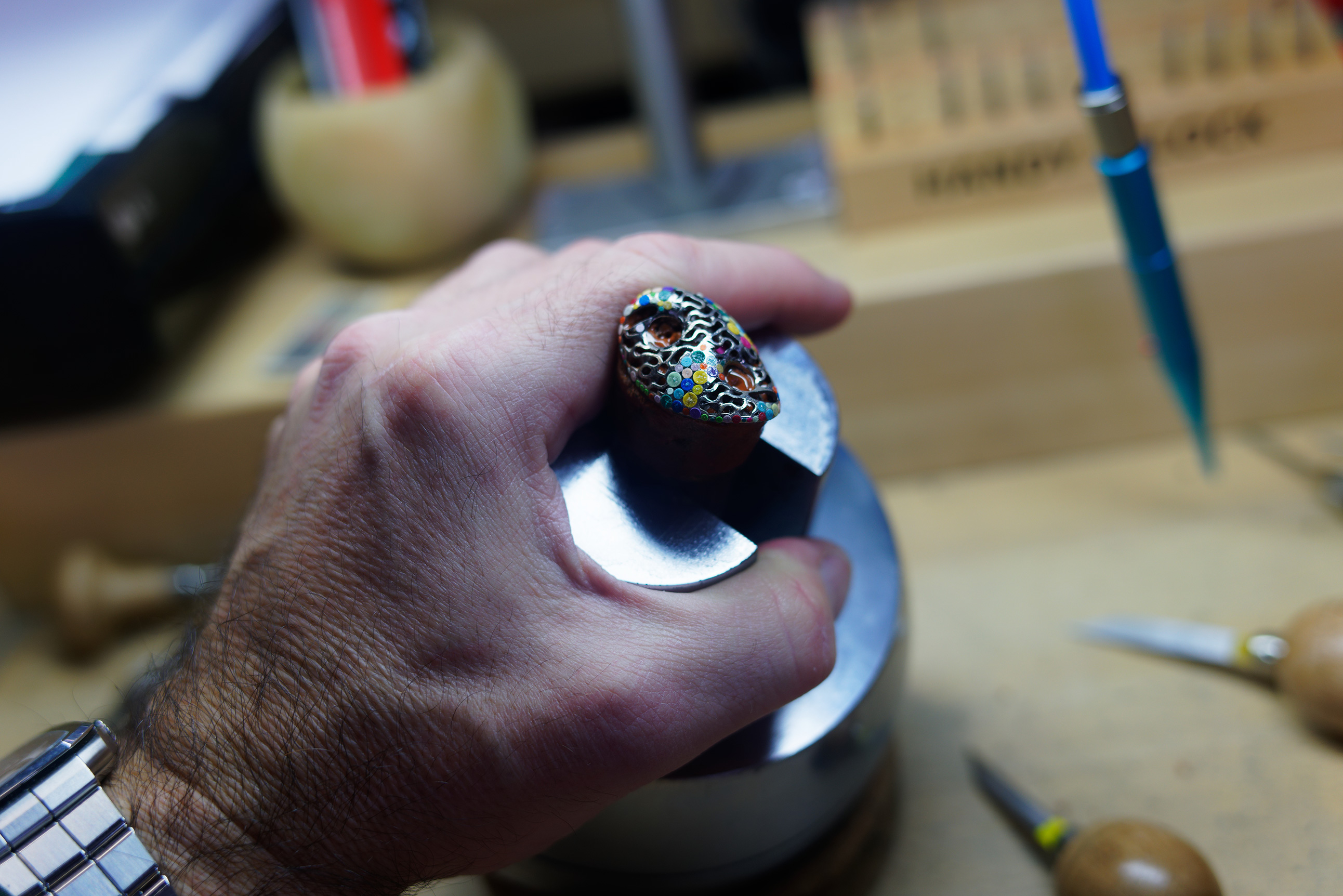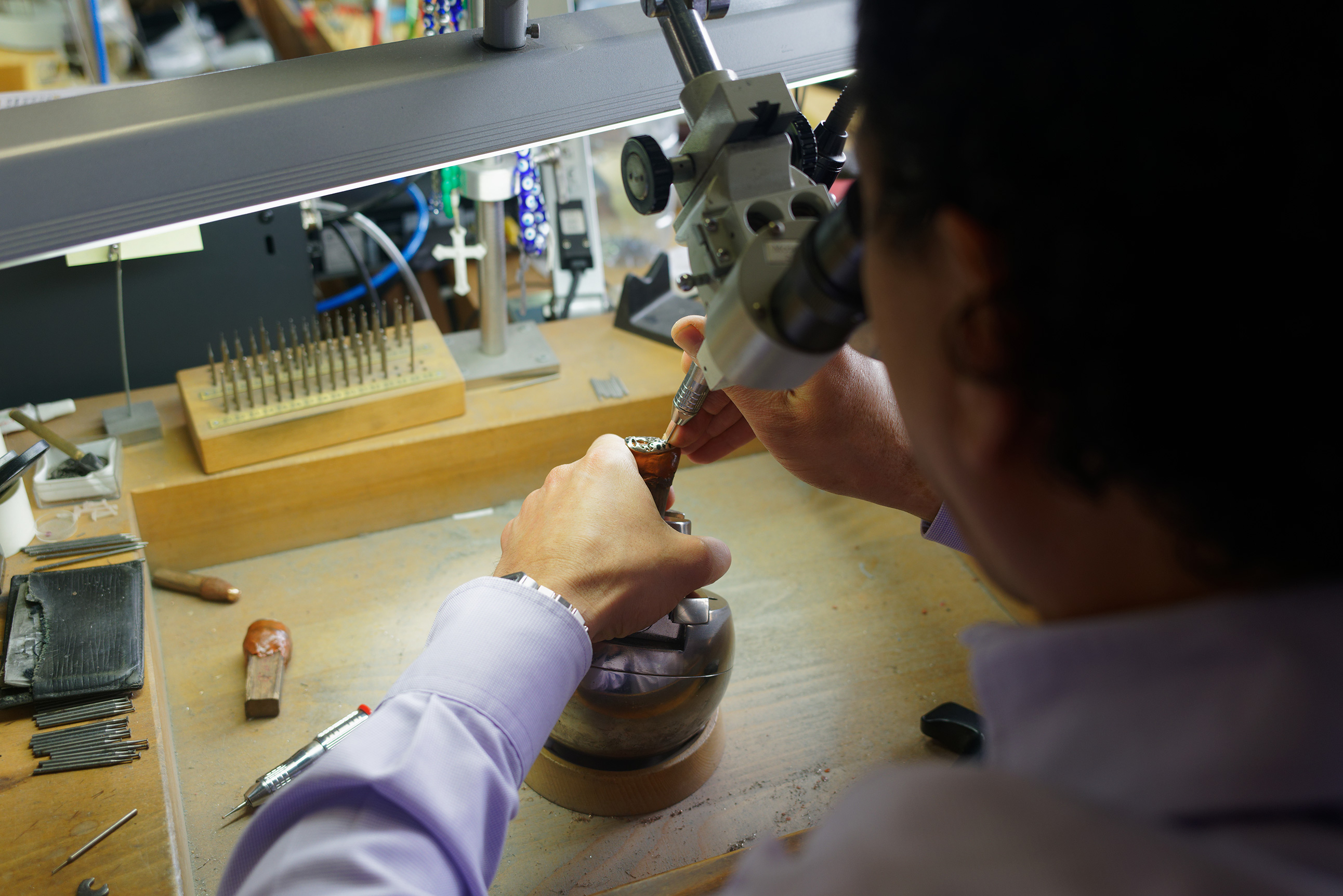 Photo Vincent Perego; @vince_photographer